Brace yourself for a ton of Spanish book editions.
I'm finally getting around to do this… 4 months late. Thanks to Iris @ Hoard of Books for tagging me!
The idea is to find a book you own for each of the cover colors listed, and let me tell you, some of these pictures were so. Hard. To find. Apparently the covers I own are not the most common ones, but I do like them better than most other editions, so there's that. Why didn't I just grab a camera and take some pictures myself? Well, reasons. That don't involve sitting on the couch and lazily eating peanut butter. (No, really, I've never done that.)
Since I'm from Spain (surprise!), I decided to go through my oldies' shelf and drop a pile of Spanish editions on you. You'll be fine down there. They're lightweight. More or less.
Rules
It must be the dominant colour of the cover not the spine
If you do not own a book of a certain colour, just choose one that has the colour on it somewhere.
It has to be a book you own and/or has to be the exact edition you read (e. g. there are two different covers for Me Before You, you would choose the one you read)
Tag some people to do it! Whether they be Bloggers, Bookstagrammers or BookTubers.
Red
Eldest
by Christopher Paolini
I haven't read this book. Great start to the list, right? It's been sitting on my bookshelf for like, 9 years now.
I bought it after watching the Eragon movie (as if that would be enough to know what happened in the first book…) and was already confused on the first page. Big mistake. I don't know if it's a book I'd enjoy or not, but it's likely it'll never be read.
Orange
Eón
by Alison Goodman
Throwing some more dragons in. I've had this book for as long as the other one, but I've actually read it. I have to say, this first cover below is much nicer than mine.
Yellow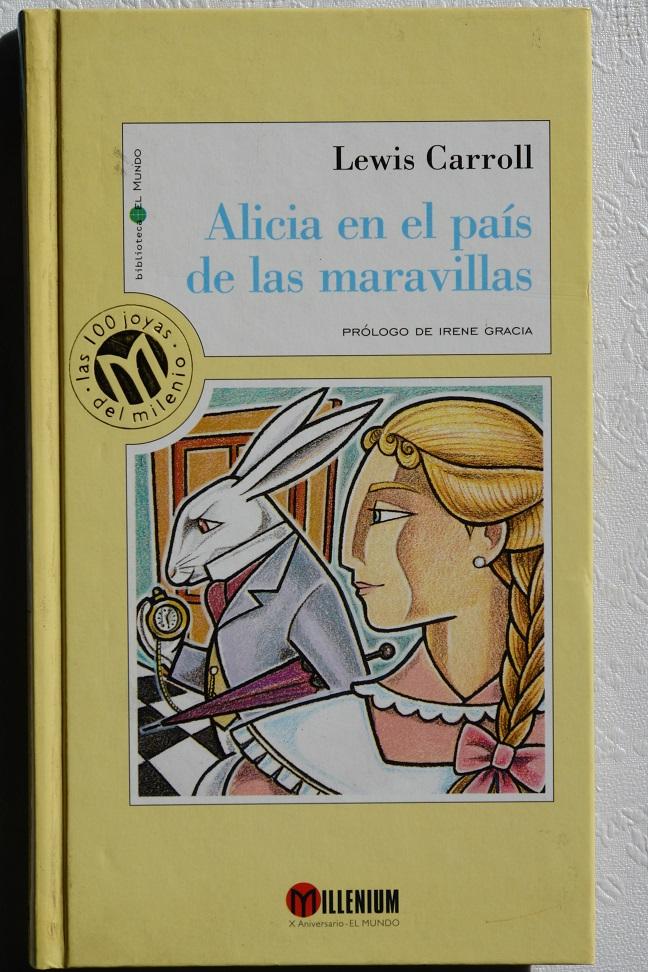 Alice in Wonderland
by Lewis Carroll
This is probably my favorite classic. I borrowed it from my mom's classics collection, which looks something like THIS but bigger. I guess it's not surprising that I'm such a book-crazy person? (Can't say I like many classics though).
Green
Inkheart
by Cornelia Funke
I almost put this one as the purple book, but then realized only the spine is purple. There are only… Two pictures of this cover on the internet. Two. Then a thousand other editions.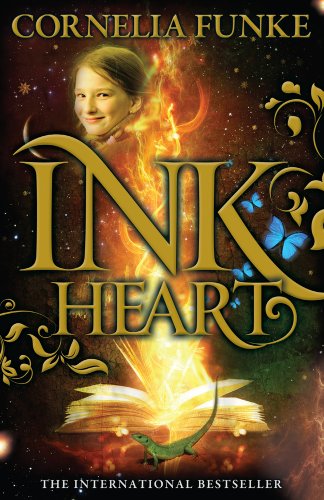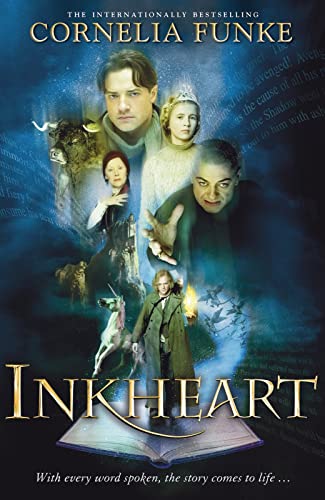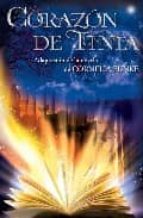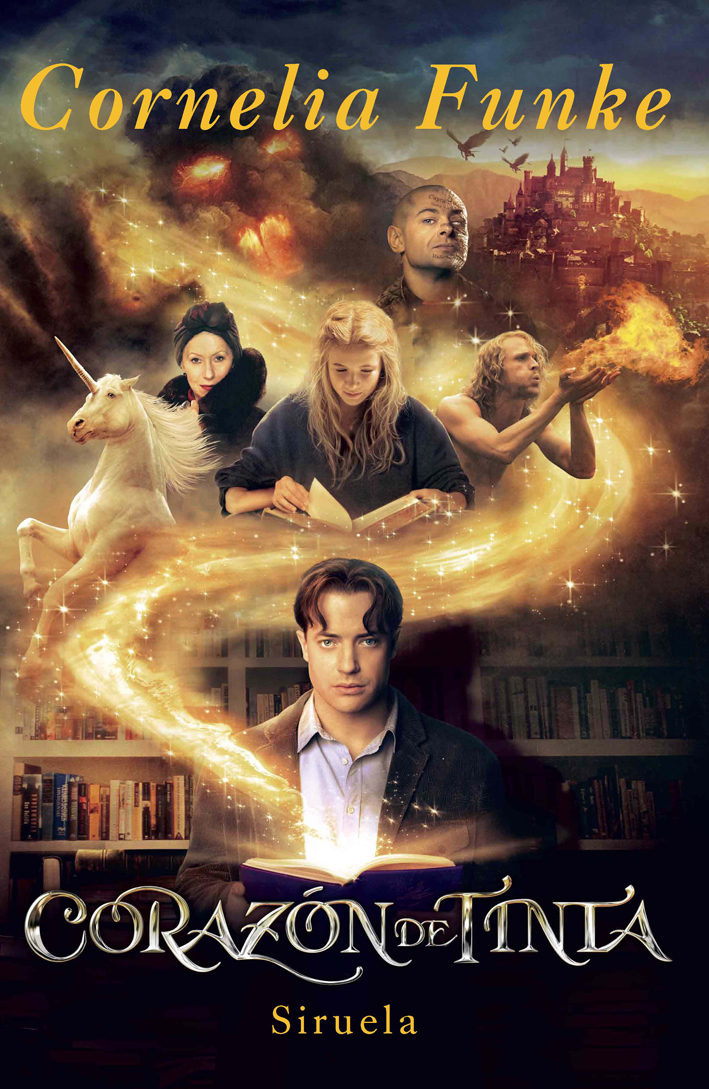 Blue
The Voyage of the Dawn Treader
by C.S. Lewis
I got this whole series from one of those book subscription things that comes with a newspaper, which is probably something that doesn't exist anymore. (Or does it?? I don't even know).
It came with a Narnia themed alarm clock. And wow, that alarm… It was like waking up to a fire truck in your bedroom. But the books were pretty great, of course.
Purple
The Alchemist
by Paulo Coelho
This has a bit of purple in it!
The Alchemist was one of the assigned reading books I enjoyed the most in high school.
It's set in Spain and Africa… But it's written by a Brazilian author… And it's the only book in this list I actually read in English. It's like a peanut butter swirl milkshake of countries (yeah, I just mentioned peanut butter again…).
Pink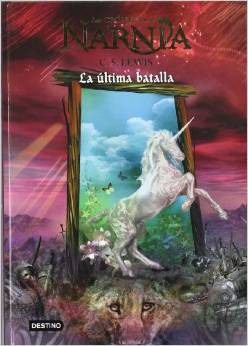 The Last Battle
by C.S. Lewis
This is the only pink book I could find. It seems I could get through most of this tag with books from this series…
Brown
Kadingir – The scepter of Zink
by Joan Llongueras, Mercè Masnou
This is such a wacky book. I laughed a lot while reading it, which is probably why I'd eat dinner faster, sneak away to bed and stay up late on school nights when I got it. Fun times.
White
The Alaskan Mystery
by Carolyn Keene, Franklin W. Dixon
My copy probably looks way older than this picture. I got it second-hand, though I don't remember when or whom it was from.
I once tried to read every single version of the choose your own adventure. Not sure if I failed or not. But I probably failed.
Black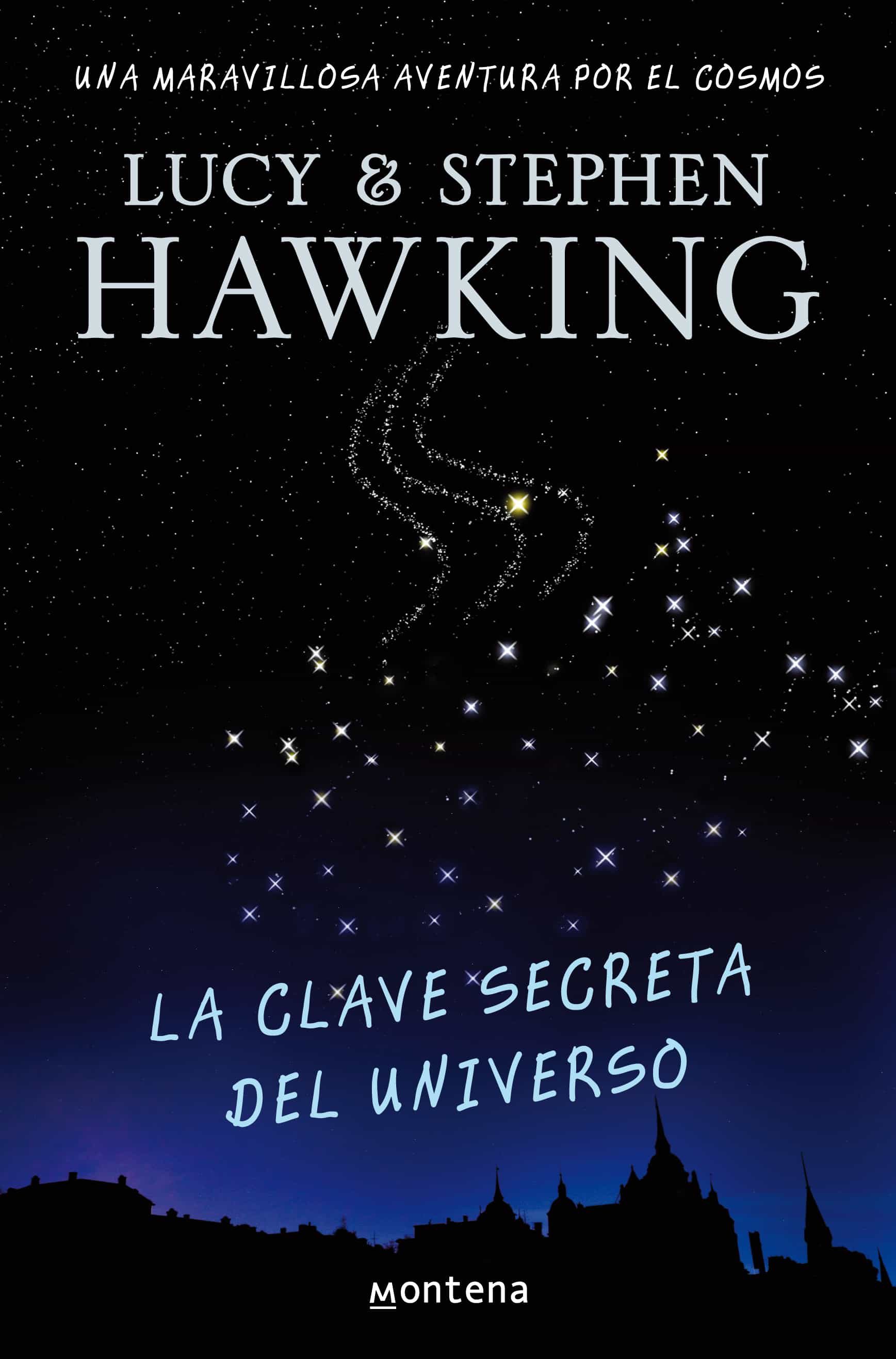 George's Secret Key to the Universe
by Lucy Hawking, Stephen Hawking
Some backstory: About 9ish years ago, I was in the 4th grade, I won a writing contest and the school principal gave me a Geronimo Stilton book for it. It was a pretty thick book, 500 pages or so, but Geronimo being Geronimo, it had like, a thousand pictures and crazy things everywhere (there's a page with chocolate scent, believe it or not), so… I read it all that same afternoon. The principal was somewhat shocked. The next year, I won the contest again, and he was like, "I'm giving you a real book this time", and this was it! I can say I definitely liked it.
So that's it! Since I'm so late, I'm not going to tag anyone, but leave a link in the comments if you give it a try.
Have you read any of these? Which cover did you like the most? And do you own any books you don't plan to read?