Harry Potter is turning 21, and we're celebrating!!
Hiiii everyone!!! I'm finishing up this post in a hurry, it's been a couple wild days for me AND THERE'S NO TIME FOR ANYTHING. But!!! On June 26th, it'll be 21 years since Harry Potter and the Philosopher's Stone was published in the UK, and Margaret @WeirdZeal had the awesome idea of planning an anniversary week event!
So starting TODAY!! everyone who's participating will be posting something Harry Potter related to celebrate the series for a week, and I'm inviting you to join us! There'll be a different theme each day (schedule below), and you can check out the details for each of them in Margaret's post (go see it, she's great).
I won't be able to post every day of the event, BUT, I'll be doing a few (I hope), and tagging some people to do them too 🤗
The Schedule
June 20th – The Hogwarts Tag  |  June 21st – Rank the books and/or movies  |  June 22nd – Top 7 characters  |  June 23rd – A Harry Potter Related Story  |  June 24th – Ships  |  June 25th – Wildcard!  |  June 26th – A thank you
DAY 1 – The Hogwarts Tag
AND WE'RE STARTING OFF with a tag about what our lives would be like at Hogwarts! Houses, wands, food, the whole thing. I've tinkered with the questions a little bit (maybe a lot?) to make it even more Hogwartsy… That's a word. Soooo, you can check out the original here, and make sure to link back to me and Margaret if you try this version, or any of the other anniversary week posts! ALSO, there are quizzes for some of the questions at Pottermore, and several of the illustrations I used come from there.
Let the chaos magic begin!!
What house are you in?
I'm a Gryffindor! With a little Ravenclaw side, but Gryffindor all the way. (And a Thunderbird in Ilvermorny! Looks like "bold" and "adventurous" is my kind of thing).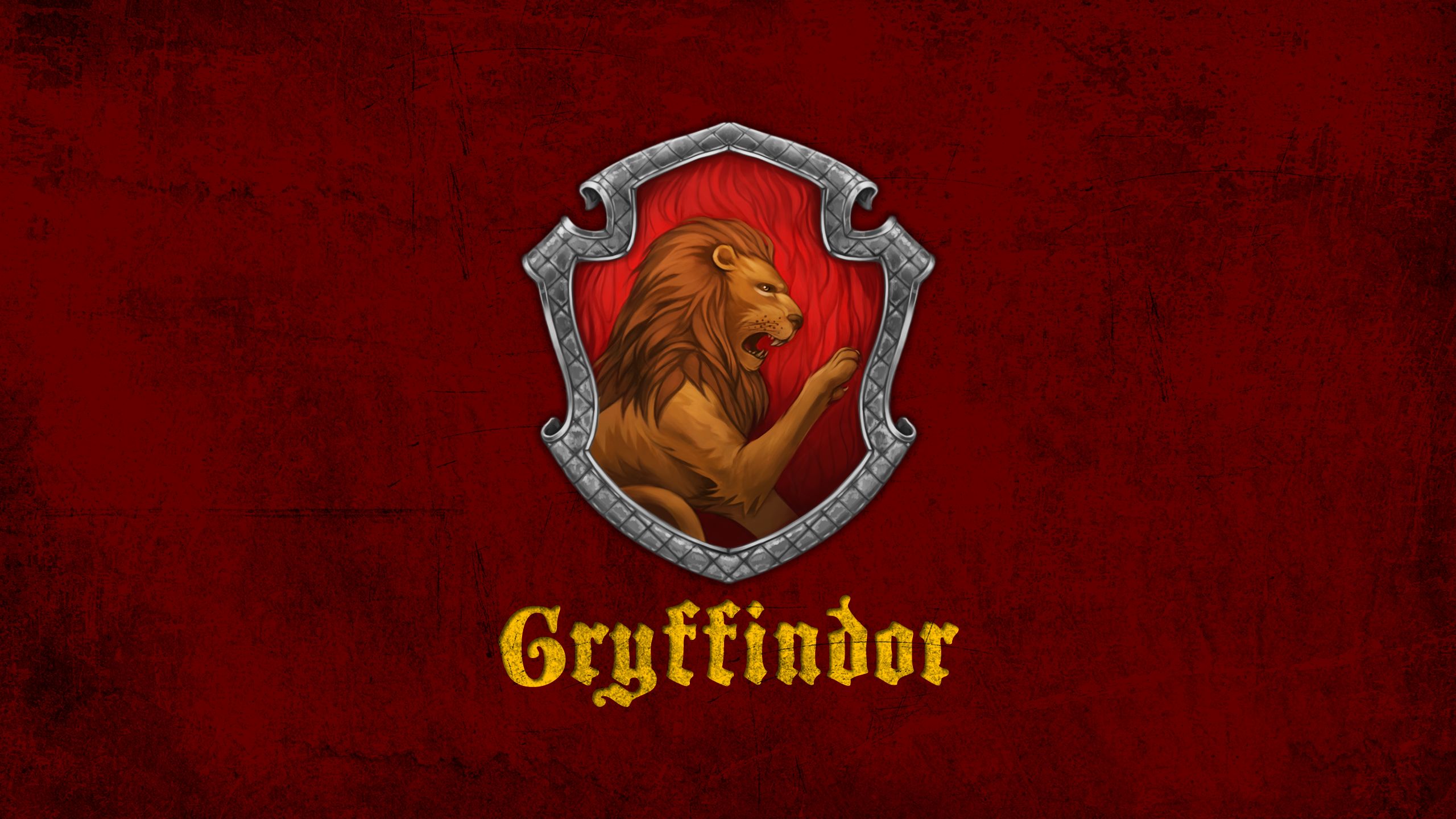 What is your wand?
"Hazel wood with a unicorn hair core, 12″ and quite bendy flexibility"
So my wand has a bit of a personality! Sensitive, very attached and faithful, capable of outstanding magic, and so devoted it will die if I die. Because it's prone to melancholy. AND!! Because it's made of hazel, it has "the unique ability to detect water underground, and will emit silvery, tear-shaped puffs of smoke if passing over concealed springs and wells." Which sounds fun. Just…  don't touch it if I've been upset, it may accidentally attack you.
What is your Patronus?
A fox! It's cute. I like it.
What would your boggart be?
Well, I had no idea, so I looked for a silly quiz to take… And got a Dementor. Which actually seems accurate enough, so I'm going to leave it at that. "Like Harry, you fear fear itself. It doesn't matter how the feelings of anxiety, uncertainty, and terror are triggered, you just despise the clammy sensation of being afraid and helpless."
What position would you play in Quidditch?
Chaser, definitely.
Would you rather take Divination or Care of Magical Creatures as an elective?
Ok, so… Sybill Trelawney may have been right about quite a few things, but… nope. I'd always choose Care of Magical Creatures over Divination. It involves winged horses, hippogryphs and blast-ended screwts blowing up on your face while trying to kill you. These are all nice perks (*cough*). And let's not forget, Hagrid might be teaching it.
What pet would you take to Hogwarts?
A snowy owl. My… 20  47  14  6 cats are fine at home.
Which of the Deathly Hallows would you choose?
The invisibility cloak, of course. It's useful, it's fun, and it doesn't cause madness or violent, untimely deaths.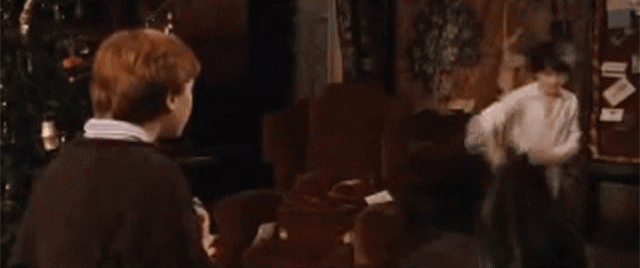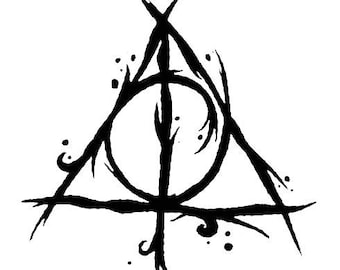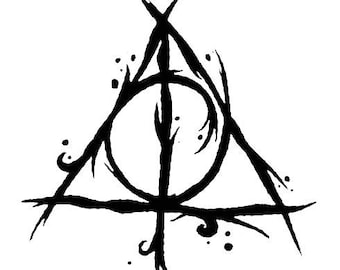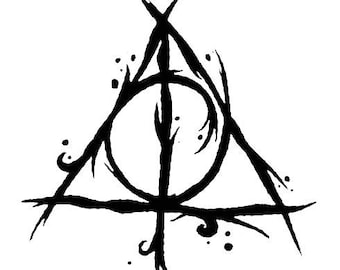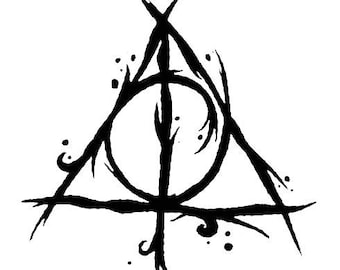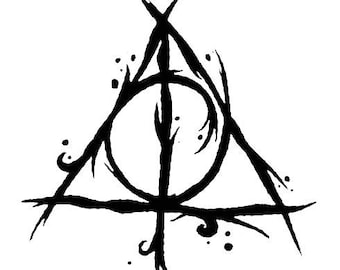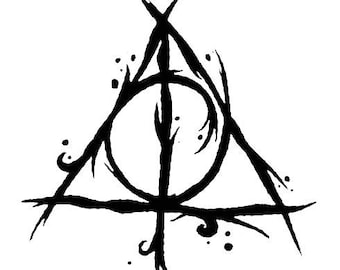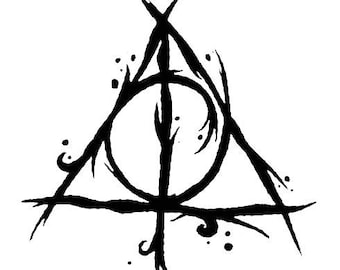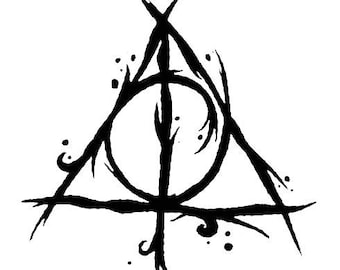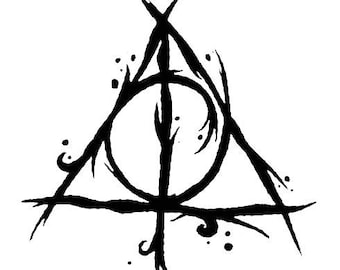 Would you enter your name for the Triwizard Tournament?
It'd be somewhat scary… But YES.
Would you rather drink Butterbeer or Pumpkin Juice?
I'm not too fond of pumpkin… No idea what the butter beers are actually like, but I'd rather try one of those. (edit: OK butterbeer can be made with ice cream, it double wins!!)
Favorite teacher at Hogwarts?
I'm torn between Hagrid and Lupin… But, even though they're both amazing, Lupin IS better at the teaching part… So he gets this one.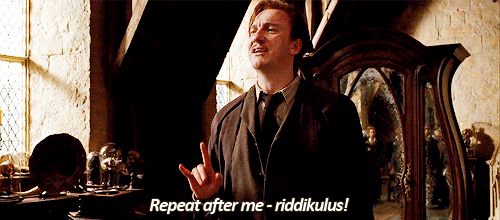 Least favorite teacher at Hogwarts?
Ha… haha… ha…. I may despise Dolores Umbridge more than Voldemort.
Would you rather have the marauder's map or a time-turner?
To be honest, I'd rather not use a time-turner. Things would get complicated. But the map?? YES. I solemnly swear that I am up to no good.
What Hogwarts ghost would you like the most?
She's tragic and rarely shows up, but I think like the Grey Lady best.
Would you join the Frog Choir?
I very much doubt it. (no)
Would you rather get a pygmy puff or Weasleys' Wildfire Whiz-bangs?
I'd like to watch the Weasleys' fireworks, but not use them myself. They're wild. So I'd get a pygmy puff instead.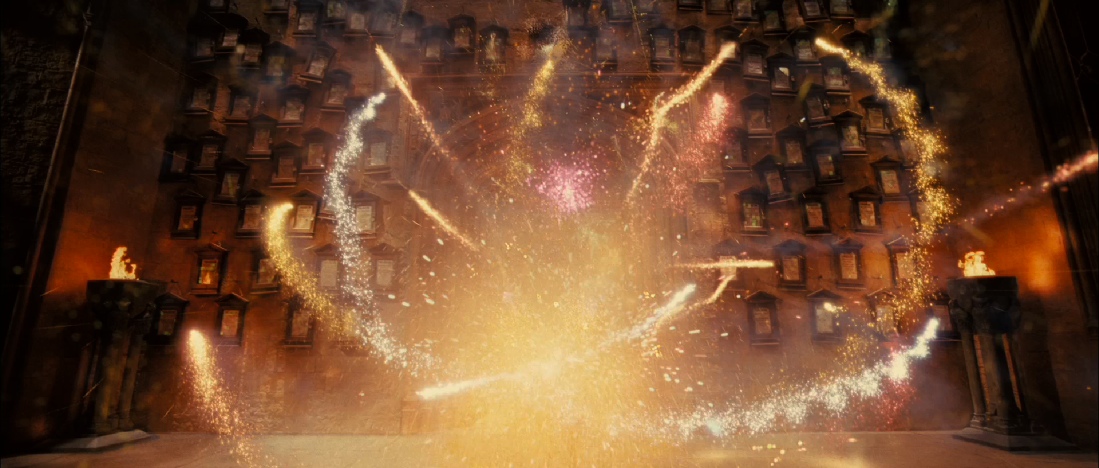 The Hogwarts Express trolley is passing by, what do you get from it?
Chocolate frogs. but doesn't this gif remind you of hansel and gretel's witch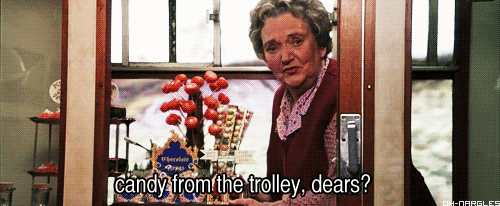 Would you sneak into the restricted section of the Hogwarts library?
Nah… I'd convince a teacher to give me somewhat permanent permission 😏
If you could save one character from the Battle of Hogwarts, who would it be?
FRED. NO, BUT, WAIT… LUPIN. BUT… TONKS!!! AGH!! EVERYONE!!! this image is too tragic, i'm so sorry.
I tag you!
Okay, Potterheads, here come my tags! I actually have no idea who of you does like Harry Potter and who doesn't… So just join if you want! I'd love to see your post, so link back, and feel free to do this even if you weren't tagged 😉 (also!!! no worries!!! if you can't!!! follow!!! the schedule!!! Just have fun)
• Kristen @Metaphors&Moonlight • Sophie @Blamechocolate • Kristina @Books&Dachshunds • James @Upwithabook • Laura @Books&Geek • Amy @TheLittleBooknerds • JillJemmet • RachelAnne • Nina @Justaddaword • Kay @HammockofBooks • Iris @HoardofBooks • Cait @Paperfury • Tecsielity • Adeleisreading • Elise @RoamingReader • Chloe @BookDragons •
What's your Hogwarts house? Would you play Quidditch, or is flying not your thing?? And will you be joining the anniversary week event???