Sometimes my phone acts like a creep with a mind of its own.
It says "Hey, Luana, you got through the day!" after I've had a rough one. Tries to put fictitious Mexican restaurants in my reminders to convince me to eat tamales… And shows threatening black clouds of death on the weather app on a perfectly sunny day, to warn me of alien threats, or something.
It's even tried to get me a date, and, not to seem ungrateful or anything, but text suggestions like "We were going to be a couple" and "I'm in love with you" would be a little bit problematic in most conversations.
The thing is completely crazy. And obviously trying to set me up.
So you know what? I'm using that. It's my phone's turn to do some writing. The crazy things I do to keep you entertained, honestly…
Now, my plan was to just let predictive text come up with some weird reviews of a couple of books, but of course… It had a different idea. I can't help its rebellious nature. And I can't blame it either! Why stop at telling me what I think about books when it can make shopping plans, spill blood on me, marry me off to strangers, and sound completely… drunk?? I would totally do the same. Really. (No, not really).
So this is it. My phone is about to one-up me in the crazy review game. There's absolutely no way this could go regrettably wrong, it's so very exciting.
A Darker Shade of Magic, by V.E. Schwab
"A Darker Shade of Magic is the perfect strategy for the break down of the skin of my evil plots. Thanks for letting me know about the impossibility of my life."
Okay… Way to start being confusing. Just so we're clear, this means all evil plots in my near future are to be blamed on my phone, not on me or my impossible life. Let's keep that in mind. Please.
Asylum, by Madeleine Roux
"One thing you have to know about Asylum is that sarcasm is hard to find. Maybe we should just go to sleep."
No sarcasm, not worth it… I can actually get behind this. But come on, this was a great book. I'm sure there was some banter in it.
The Maze Runner, by James Dashner
"I thought The Maze Runner would be insane, but it was blood on my leg. I can't wait to see your face when I try to open the door to the garage."
THERE IS BLOOD. ON MY LEEEEEG. Gosh, I hope there's a hose in that garage, I'm not sure what's supposed to be happening?
The Hunger Games, by Suzanne Collins
"Let me tell you what I think about The Hunger Games… I don't think I can see how that feels like. And now I get to sleep in half an idea of what you want to do with my fangs."
Okay. I get that The Hunger Games isn't relatable for most people… But, WHAT. If you try to touch my fangs, I'll bite you and spill blood all over my le— !! Oh. So that's what happened.
Twilight, by Stephenie Meyer
"Twilight is definitely a bit much for me. I have to get up early tomorrow, so I need to know if you have any other ideas."
Ha! Yes! Let's avoid the heck out of this book. Thank you, you have served me well… This once. I do still have blood on me, and everything's your fault.
Percy Jackson and The Olympians, by Rick Riordan
"Have you ever heard of Percy Jackson? I have been a little bit of a traitor. You have to do what you said about the gods. I will be in touch soon."
Wow, thanks, phone, for throwing me into a Greek god conspiracy without my consent. It's so… Comforting. To know that some madman out there thinks I'm a traitor because of you.
Alice in Wonderland, by Lewis Carroll
"Alice in Wonderland is the problem? I have been in touch with the guy who was in charge. You have no idea how long it takes to get up early and stuff. I have a thousand words to express my appreciation and I don't want to go back to the dark side of the Moon."
…
Yeah. Okay. This sounds like Alice in Wonderland.
Divergent, by Veronica Roth
"Divergent is the only way to get the couch. I will teach you how to do that kind of thing. And then we can go to sleep in the same boat as an example."
… I'm doing what now?
No. I pass. Give the job to someone else.
Red Queen, by Victoria Aveyard
"Red Queen was just a little bit ago maybe. To be honest, I don't know how long it takes to get revenge on my own."
This looks just like Mare Barrows' thoughts in the sequel, which is okay, but we might be getting ahead of ourselves. Let's try again.
"Red Queen size bed for the most part of the day. I don't have a problem."
Um… Fine then.
Truly, Devious, by Maureen Johnson
"If you ever read Truly, Devious, make sure you do it while you are in a good mood. No one is going to be honest with you. I have a thousand more details, but you know how long it takes to get the car fixed."
Bahaha, this sounds perfect. I would actually read this in a bad mood too. Hm, now, what happened to the car and why do I suddenly have a car?
This Savage Song, by Victoria Schwab
"This Savage Song is weird lol. I knew you would say my enemies had the wrong number and I'll send you a picture of my evil plots in the morning."
I have enemies too, apparently, and yet, here I am, texting all my plots as if hacking is not a thing that happens in the twenty-first century. lol.
Throne of Glass, by Sarah J. Maas
"I think Throne of Glass and the best of my evil genius play in the snow. Also, Adam and I are going to go to sleep now."
Okay. We'd already established that I'm an evil genius. The snow thing is kind of new, but. Who… Who is Adam?
Stalking Jack the Ripper, by Kerri Maniscalco
"So, about Stalking Jack the Ripper. Thanks for the heads up. I have to get a copy of it and I know you are busy, but I can't get it on my own. You can always come over for a little?"
Oh no, wait, this is not convincing. Please leave the shopping date plans to me. I'll do better. Okay? Thanks.
When Dimple Met Rishi, by Sandhya Menon
"I think When Dimple Met Rishi is the only way to make the pie. You can just go to the gym and then shoo the last two years of experience in banking."
Make pie. Workout. Forget your life.
And you thought this couldn't be a motivational self-help blog.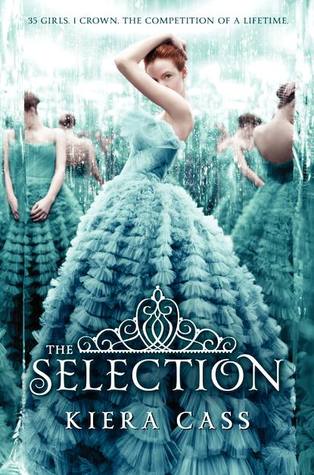 The Selection, by Kiera Cass
"The Selection is a good idea. I know you have a lot of fun with your family problems again and I hope you sleep drunk only on the road."
Of all the bad ideas…
This is cruel. Okay? I didn't raise you up like this.
The Remnant Chronicles, by Mary E. Pearson
"If there's anything to be said about The Remnant Chronicles, is that they're not going to be in the same room as a psychologist. If you want me to ask for help from the other side, you're welcome to join us for dinner."
Alright. I'm not even going to try and get this. Carry on then.
Vicious, by V.E. Schwab
"Vicious will always be my first choice. I need to know what you want me to do with the guy you met."
I'm not an assassin for hire, last time I checked, but it's so nice of you, to keep my career options open like this.
Has anyone met a guy who needs to die? I can help. My phone says so.
Harry Potter, by J.K. Rowling
"Harry Potter is the answer. I am not able to get a copy of it and the only reason I can't find it anywhere is the perfect cover."
What? There's a Harry Potter book shortage? I don't think that's a thing that happens. Told you to leave the shopping plans to me, you're doing it all wrong already.
The Wicked Deep, by Shea Ernshaw
"The Wicked Deep is the only book in my pocket. I have been in the hospital for a while, and I have to be at least a little bit confused right now."
OH I HAVE AMNESIA. Boy, that fang situation escalated. I didn't even know I had pockets this big… I'm confused alright.
The Hobbit, by J.R.R. Tolkien
"If you thought you'd like The Hobbit, you have a wonderful life. Thanks for letting my head hurt, you are doing great."
Is this… me talking to the nurse now? Because I'm seeing a lot of irony here, and I'm still confused.
Romeo and Juliet, by William Shakespeare
"Once you read Romeo and Juliet, you can come over. I don't think we can make me nervous about the soy milk. And now I'm craving pizza and beer so much I really need a distraction."
Beer? Me? Excuse me, who do you think you're speaking for here? I thought you knew me better than this. I need a distraction from this disappointment… You really are the worst.
Do Androids Dream of Electric Sheep?, by Philip H. Dick
"It was only last night that I read Do Androids Dream of Electric Sheep? I was thinking about you and your neighbor becoming more of a sudden freak-out. Let me rephrase that… I don't know if I should bring my own food to the house."
I don't think this is how rephrasing works. But you do you, I suppose.
Ender's Game, by Orson Scott Card
"I will have to be in trouble with the donut holes in Ender's Game and the rest is mind numbingly boring. Thanks for the most stupid robbery gone wrong."
What the… No. You don't get to drag one of my favorite books like this. And I've never even had donut holes, why are you bringing them up for the third time this month??
Paper Towns, by John Green
"I don't know what to say about Paper Towns. I will have to check with my husband and then I can see how that goes insane and funny talk pepperoni or something."
… Funny, I didn't know I was married. Guess who didn't think of telling me I was missing my own wedding? Didn't seem more important to you than eating tamales, did it now? Huh? HUH?? This is not!! Something I can forgive!!
The Girl With The Dragon Tattoo, by Stieg Larsson
"I hate that The Girl With The Dragon Tattoo doesn't have a fever or something. What are the chances of getting involved in a few pounds of meat and cheese? What is the name of the person who was cooking? No, I don't think we can fix the first two books."
Oh, don't talk to me, I'm still upset.
… Okay, I suppose this is funny. Ugh.
To Kill a Mockingbird, by Harper Lee
"Thanks, but To Kill a Mockingbird is a whole lot of nothing. I am not able to get the x-ray and blood work done on the floor and I was like, you have to be a member of the stuff in the garage! I am not trying to keep my head."
Jeez. Someone's crazy. There's too much going on here.
To All the Boys I've Loved Before, by Jenny Han
"Look, if you plan to get together with To All the Boys I've Loved Before, you have a nice closet to hide the body. I don't think I can make it stop raining."
This says so much… about the kind of conversations I have. Wait. Forget I said that.
The Dark Descent of Elizabeth Frankenstein, by Kiersten White
"The Dark Descent of Elizabeth Frankenstein is not exactly the kind of thing I can think about. Not even close. I am so sorry for your mistake. Now I'm going to go, you have a good day."
Wait, wait, wait, no, I want that book, don't turn it doooowwwnnn… Too late. Thanks for nothing.
To Kill a Kingdom, by Alexandra Christo
"I really don't know if To Kill a Kingdom is a lot to deal with. Maybe I should just keep the insane chats with the kids so they don't know about that one thing I want to eat."
Ice cream. The thing is ice cream. I do need to know whose kids are these so I can return them… And eat ice cream. Oh don't tell me they're mine now, you've crossed too many lines already.
Caraval, by Stephanie Garber
"I don't know about you, but I think Caraval is a lot more sinister than I expected. I don't think I can make it to the game tonight."
Well. I mean… Canceling plans to read. That could be reasonable. "It's only a game", after all…
Moby Dick, by Herman Melville
"I think Moby Dick is a funny story about how much you love me. And now I can't find the floor in front of my car. I will be in a bit of a rough night."
Oh, how very sweet. Someone cares so much they'll hunt me for months to kill me. And now love's made me blind. And I can't find the floor!
Illuminae, by Amie Kaufman and Jay Kristoff
"Illuminae is not a big deal. What are you going to do about it? I have no clue how to stimulate the beach to get a proper vacation."
I really don't, so this is fair. No biggie.
A Danger To Herself and Others, by Alyssa Sheinmel
"I just read A Danger To Herself and Others, and then I have no reason to lie down. I am not going to sleep now. Thanks for your skin."
Okay, this looks almost like something I would actually say… Almost. I don't make skin rugs out of people, mind you. You were doing so well, but you just can't help yourself.
Sherlock Holmes, by Sir Arthur Conan Doyle
"I don't have the time to write a silly quiz on Sherlock Holmes. I have to go out of town for a few days but I will have benefits of being an adult and one of the most beautiful."
Modest much??? You're just trying to flatter me so I forget your crimes. It's not working. Not. Working.
Hamlet, by William Shakespeare
"I read Hamlet is the only thing I would add to your name. And I was wondering if you could send me some pictures of the day you were born. I am going to try to make the trip to the escape rooms."
This is ominous. I want to know all about it. Why don't you tell me about the exciting stuff? This is not the right time to keep me in the dark. There's no right time for that, actually.
A Court of Thorns And Roses, by Sarah J. Mass
"A Court of Thorns And Roses can be done in a few hours. I don't know what to make of it, but it was just a nap instead of a bunch of junk. Which is rather amusing."
Well, I guess you saw all the hype and all the hate and decided to stand in the middle. What a nap. This is rather amusing.
The Lord of the Rings, by J.R.R. Tolkien
"What I like about The Lord of the Rings is that the only one person who has a girlfriend is a funny joke. I understand that I have a problem if you need to call the police on me, so we are going through a divorce."
OH MY GOSH, I can't even enjoy my fake marriage in peace, and you're divorcing me already? And there are cops involved? Who told you to ruin my life??
My Lady Jane, by Cynthia Hand, Brodi Ashton and Jodi Meadows
"Do you want to do something about My Lady Jane? I never used to have a crush on you but I am going out and she said that explains why I wanted to write you a letter."
NO. You're done trying to set me up. You hear me?? DONE. I'll take no more of your stupid marriages and divorces and weird dates, and off with your head too!
Animal Farm, by George Orwell
"You know what, Animal Farm is the price of a bad mood. I guess you became friends with the guy who trained to make a mess of my life. And I don't want to be in a relationship with someone who speaks to you."
I guess this is you listening to me and ending whatever you had started, so okay. We're good for now.
… But I'm still watching you.
The Fault in our Stars, by John Green
"I never thought The Fault in our Stars would be about followers and the college of engineering. It's a little bit more than I can handle, the same as my phone is."
YES, you're too much for me to handle. I don't know about the rest, though. That's some weird theme analysis you made there, but what else could I expect from you.
Any book in my TBR
"This book is in my head and I know that, but I can't believe how many days it will take to get a hold of it anyway."
And this… Is not wrong. Actually.
And a book recommendation, by yours truly
"If there's one book you should read, its Heir to the Bahamas. Love the name. So cute and sweet. I have to go, but you can keep your fingers."
Oh gosh, I'm dying. Keep your fingers, everyone. We're done here.
Well, this has been a wild ride, so while I avoid eating tamales and mourn my dead marriage, go ahead and tell me the craziest predictive text your phone's thrown at you. I'm listening.